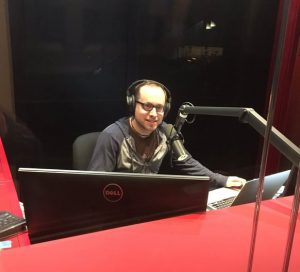 Radio Still Sucks is:  a radio program on WERA-LP Arlington, showcasing the latest and best music from around DC and around the world of indie rock, pop, punk, rock, etc.  Occasionally you may even hear some classic country, rap or something else equally unexpected. Truly, we strive to be radio that doesn't suck.
Radio Still Sucks was: a radio show that aired from 1999 – 2001 on WKDU (91.7 fm, wkdu.org) Philadelphia.
Radio Still Sucks got it's name: from a classic 30 second The Ataris song called "The Radio Still Sucks" that lampoons the absolutely horrible state of commercial radio in the late 1990s.  We'd argue it's actually gotten worse since then, thankfully WERA provides a place on the FM radio dial for radio that truly doesn't suck.
Some bands you can hear on radio still sucks :   Wild Pink, Neutral Milk Hotel, Fang Island, Matt Pond PA, Rainer Maria, Pree, The Thermals, Damien Jurado, Mates of State, Saintseneca, David Bazan, We Were Promised Jetpacks!, The Weakerthans, and hundreds more…
Maybe you should just check out some past playlists.
If you're a local band and you want to get your music out there to Arlington and the D.C. region, contact us!
Twitter is a thing we post on (sometimes).