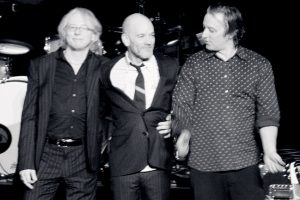 A few weeks back Rusty, from THIS IS NOT A SHOW, sent me a link that sparked a lot of discussion and soul searching regarding the top 20 songs REM put out in the post Bill Berry era. REM is one of my favorite all time bands so I decided it would be a fun exercise to put together my top 20. Rusty put his together too and we'll update this at some point if he gets us the list. But here is, in order, my top 20* REM songs from 1998-2011.
The original ranking was from alternative nation. Get in touch with us and let us know yours!
* the list actually includes 21 as we included "bad day" a song that was released in 2003 but was originally written, or so the story goes, in the late 80s. So technically it probably shouldn't count.
Below you can find a Spotify playlist of all of the songs.
The list (most favorite to least):
Falls to Climb, Up
At My Most Beautiful, Up
Bad Day, (released along with the best of 1988-2003)
Why Not Smile (Oxford American Version), a different version appears on Up, this version came with an edition of Oxford American in 1998.
Supernatural Superserious, Accelerate
I'm not over you, Up
I'll take the rain, Reveal
Imitation of Life, Reveal
Hope, Up
Mine Smell Like Honey, Collapse Into Now
Sad Professor, Up
Daysleeper, Up
Leaving New York, Around the Sun
Blue, Collapse into now
Beat a Drum, Reveal
Horse To Water, Accelerate
I wanted to be wrong, around the sun
All the way to reno (you're going to be a star), reveal
The Great Beyond, Man on the Moon Soundtrack
Hollow Man, Accelerate
The Lifting, Reveal
just missed the list:
Discoverer, Collapse into Now
Some Stats:
Up (1998): 7 songs (counting why not smile), but I could have easily included at least 3 more
Reveal (2001): 5 songs
Around the Sun (2004): 2, but really this album could/should be mostly forgotten
Accelerate (2008): 3
Collapse into Now (2011): 2
non-studio albums: 2 (3 counting why not smile)