Good news!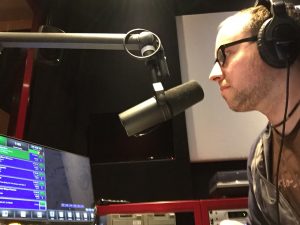 Starting monday, april 3rd, all (read: most) future shows will be done fully live, from WERA's beautiful radio studios. No more pre-recorded programs.
The sad news is that we're giving up our Friday night/saturday morning re-broadcasts due to production limitations, and the on demand versions may not appear until Wednesdays now, but that's okay. We're really excited to be live every week bringing you the latest new (and classic) indie rock tunes.
It's likely to take us a few weeks to get our feet beneath us, so please pardon our rust as we adjust to this change. Pre-production of the show will change. how we fill the two hours will change. new features/spots, call in requests???, and other fun things we have in store will slowly be rolled out. What won't change is the awesome music we feature week in and week out.
Now that we're fully live, what will happen? Tune in to find out. Mondays at 10pm.
Thanks for listening.